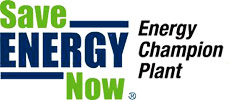 Nease Cares . . .We care about our employees, our neighbors, and our environment. We are committed to being a good corporate citizen. We are committed as management, as employees, and as members of the community to being a company that demonstrates and operates every day with our concern for safety, health, security, and environmental responsibility as a guiding influence on our actions.
Nease Cares . . .that our employees have a safe working environment, understand how to do their jobs in a safe manner, and use equipment that is safe and reliable.
Nease Cares . . .that we impact the environment in a positive manner, both within our facilities and in the surrounding community.
Nease Cares . . .that we understand potential health concerns in our operations and take actions to prevent and eliminate health risks for everyone.
Nease Cares . . .that we comply with all government regulations and standards.
Nease Cares . . .that we support product stewardship within our company and with our customers by adhering to the Core Principles of SOCMA's Chemstewards Program.
Management understands and accepts our responsibility to:
Pursue policies, programs and systems that support the above commitments and to strive for continuous improvement in the way we manage our health, safety, environmental, and security programs as well as our overall performance in each of these fields.
Educate and train our employees
Support industry initiatives
Actively engage in community activities and programs that allow an open dialogue with our neighbors and demonstrate our commitments
Employees understand and accept their responsibility to:
Comply with company policies and procedures and continuously strive for improvement in the way day-to-day activities are performed as it relates to health, safety, environmental, and security programs.
Step forward with ideas, suggestions and concerns that help management fulfill its commitment
We are a company of good citizens.